Five Documentaries You Have Not Seen
Movies News
Are you sitting in the afterbuzz of Netflix' sexy new Fyre documentary? Are you sick of superhero movies and the slog of "prestige" TV shows that your friends swear are AMAZING? Do you hate books? Have you watched Grizzly Man ten times in two years? Here are five documentaries you have not seen yet!
The Imposter (2015)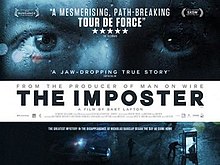 This 2015 documentary takes a true crime look at the absurd tale of Frederic Bourdin. Ever felt like the only way out of your current situation was to impersonate a long-missing Texas teenager? Of course not. What type of man would attempt such a stunt? What sort of family would buy it? If you enjoy the tightrope act of a great conman, then settle in.
After many years on Netflix, you have to pony up $2 to Youtube or $3 to Amazon to watch this gem. Totally worth it.
"Holy Hell" is the 2016 documentary about a cult called, "The Buddhafield" and its megalomaniac leader, Michel aka Andre aka That Guy in One Scene of Rosemary's Baby. This has every juicy bit of cult lore for those of us who can't shake the Manson's and Jim Jones' of the world. The maniacal leader, the empty and meaning-seeking patrons, commune relocations, strange rituals, etc…this doc. has it all. It also has a strange bird sanctuary, a sharp focus on ballet dancing and physical appearance, and the ultimate deformation of the leader by way of plastic surgery. The imagery of their rituals and the absurd behavior of the leader makes this a gem for the eyes and the soul.


You can stream this bad boy on Netflix.


"The Summit" (2012)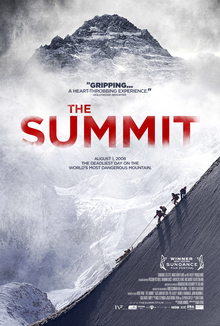 Have you ever dreamed about climbing Mount Everest? If so then you probably haven't heard of K2, a neighboring mountain deemed to be the real challenge of the Himalayas by every mountaineering legend ever. One in four people that attempt to climb K2 will die. One in fucking four. Twenty five percent of those that step on the mountain in an attempt to summit will die. That's some death-defying shit, no? If you've read John Krakauer's, "Into Thin Air" then this doc. is perfect for you. With interviews from those who survived, "The Summit" chronicles an absolutely tragic day on K2 where 11 climbers lost their lives in what is referred to as "summit fever." Ger! Fuck! God dammit, Ger!
Stream this masterpiece on Hulu.


The Devil & Daniel Johnston (2005)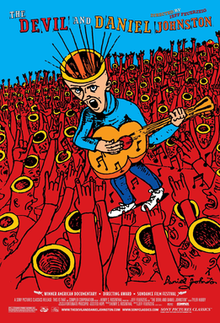 A much-awarded documentary on the little-known musician, Daniel Johnston. Really this is a movie about an artist and his mental illness. Bipolar disorder and a general slide into demonic self-obsession. Watch this strange fucking dude produce an ungodly amount of piano based "yip jump" music that will have your girlfriend scratching her ears out. While I don't personally love the music, or the man, the story itself is heartbreaking and uplifting at once. Stay for the best scene: Johnston playing a NY club with his out of tune shit guitar, crying the lyrics to, "I'm going to the funeral home and never coming back" over and over to a moved (and somewhat worried) crowd. I take it back, I love this dude. 
Streaming on Amazon Prime.


Minding The Gap (2018)
On its face, this is a skate movie. The director, Bing Liu, follows his friends around for years, capturing their skating conquests as well as their troubles. He sets the focus on two friends (Kieri & Zach) as they deal with identity, growing up, race, and most importantly, domestic abuse. It seems Liu caught fire while capturing some miscellaneous skating. This thing turns into a devastating look at domestic abuse in the past-due city of Rockford, IL. Confronting his own mother, Liu makes her cry. Pointing out his friend's spiral and subsequent abuse of his own, you don't know how to feel. Truly this is a character piece of the highest order. So good and so real that it feels like a fictional drama. Watch Kieri escape. Watch Zach fall prey to "the cycle." Unflinching & heartfelt. This knocked me out.
Streaming on Hulu.



Also rans: Shut Up Little Man, Winnebago Man, Best Worst Movie, American Movie**, The Price of Everything, Dope Sick Love.


If you love documentaries as much as we do feel free to share your favorites. Even the weird shit. Come on!


---
Sign in to leave comments